尼斯游戏能成为metaverse+游戏的第一匹黑马吗?
Can NICE GAME become the first dark horse of metaverse + gaming?
发布者:编辑部
来源:互联网
浏览:
2021-12-10 16:30:43
本篇文章2980字,读完约7分钟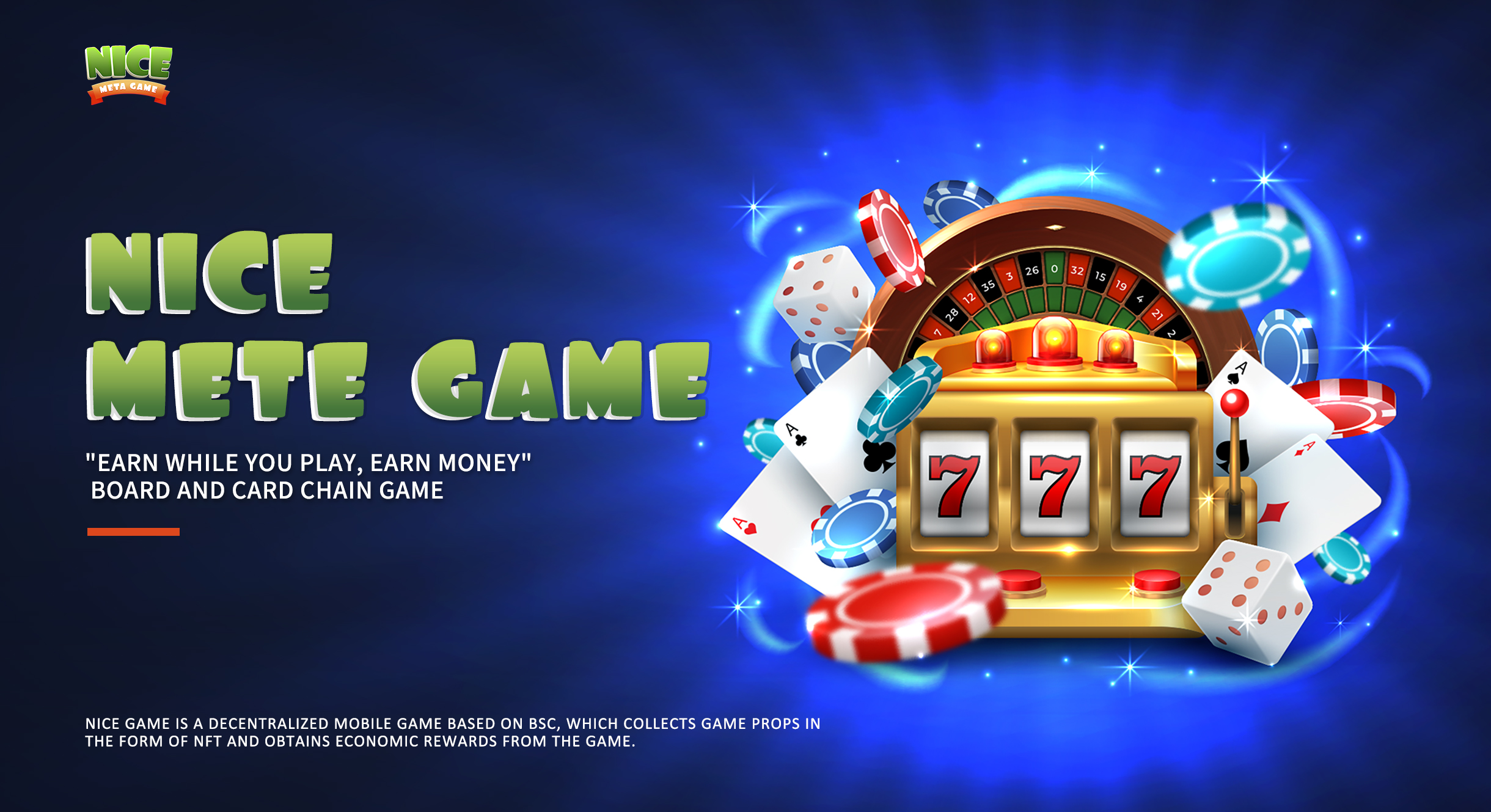 In 2021, Roblox, the first stock in the industry, went public. The concept of "Metaverse" suddenly emerged. The "Metaverse+" became a new trend that swept through the Internet, VR/AR, and financial investment sectors. It was as if mankind had started the "interstellar voyage era" of the virtual universe for a while.
In this wave, it seems that Decentraland, a veteran project of Metaverse games, has been overshadowed all of a sudden. In fact, Decentraland is not overshadowed by other games. Decentraland is a Sandbox Games, where players can freely create game scenarios, play styles, etc., in the game with corresponding tools. At the same time, the game's land, equipment, and even player names and other items can be purchased with MANA. That's why people also call it MANA. Decentraland has always been defined as a Blockchain-based VR World through its combination with virtual devices.
Decentraland (MANA) is booming and is also based on the foundation of VR hardware. What are the communities with the largest share of users in the world now? Of course, the mobile end. According to data from the first half of 2021, there are more than 1 billion downloads per week on mobile, 5 billion hours of use per week, and $9 per device per month spent on games. In 2021, game spending on mobile could exceed $120 billion, and the console and mobile device gaming experiences are gradually converging.
In the first half of 2021, hyper-casual accounted for one-third of mobile game downloads and 6.8 billion downloads, two times more than two years ago and nearly five times more than three years ago, and also led the in-game growth downloads. HappyGlass became the fastest ultra-casual game to surpass 100 million downloads. Gaming, elimination, and hyper-casual got the largest share of downloads from paid channels. In terms of cash, hyper-casual relies on advertising to cash in, but also through in-app purchases, entertainment, and earnings.
MANA is a blockchain-based VR World. NICE is an NFT-based Web chain tour
NICE GAME is a "earn while you play, earn money" board and card chain game. NICE GAME is a decentralized mobile game based on BSC, which collects game props in the form of NFT (non-homogenized tokens) and obtains economic rewards from the game. NICE GAME's NFT game assets are unique, and the virtual assets of the game have value even when they are out of the game. There are a variety of ways to play, including "casino building, beautiful dealer development, various board game experiences, NFT blind box, and gambling championship." Anyone can participate in the game and earn tokens and other income through the in-game economic system.
The gameplay of NICE GAME fits extremely well with the exclusive economic system of Chain Tour. NICE GAME is already on the chain contract-related deployments, rich game experience fun, and a new economic model, etc. It only needs to adjust the economic model as well as the on-chain to go live and operate in the near future.
相关阅读:
泰晤士报本文标题:尼斯游戏能成为metaverse+游戏的第一匹黑马吗?    
 地址:http://www.tlfptw.com/xinwen/20211210/3003.html